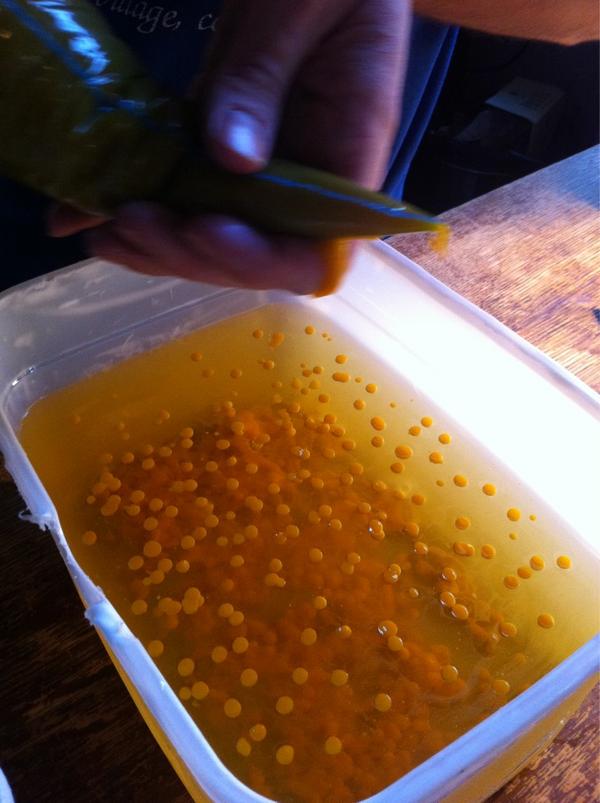 Four thousand seven hundred ninety-nine miles away from me, at the Engineer Pub in London, "pumpkin balls" are being prepped for Halloween cocktails. This brilliant image shown here came via twitter, with the tease, "Making pumpkin balls for Halloween..." I replied hoping for more information, and got a quick response adding, "
@
antlerhandler
mango bellini cocktails with 'spherefied' mango to celebrate the night of the wicked and weird!"
Spherification has been a hot topic in the high tech cooking circles over the last couple of years. Seattle has been the epicenter of some of the experimentation that has been taken place. I've been meaning to experiment with spherification but hadn't made it there yet. Seeing this picture provides some great incentive.
If I left for London now, I think I could make it in time...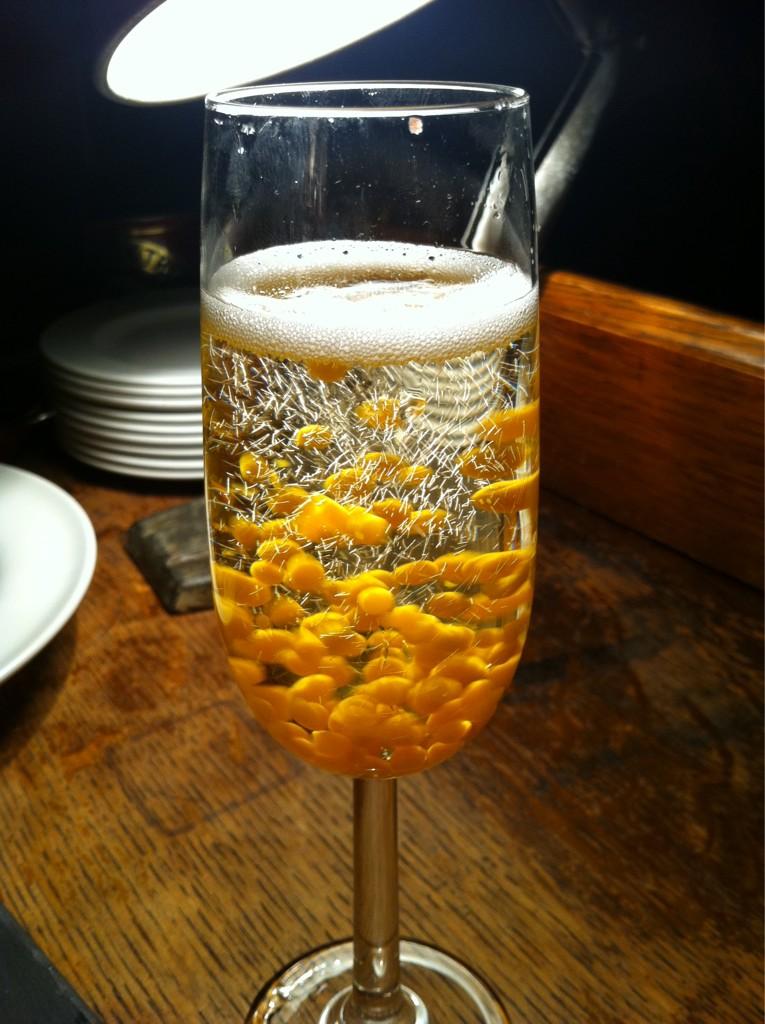 Update: This just in.... Here is the cocktail with the pumpkin balls.
Via:
The Engineer Pub